The Machine Shop is a metal fabricating laboratory with an array of capabilities including milling, turning, sawing, welding, CNC generation and much more.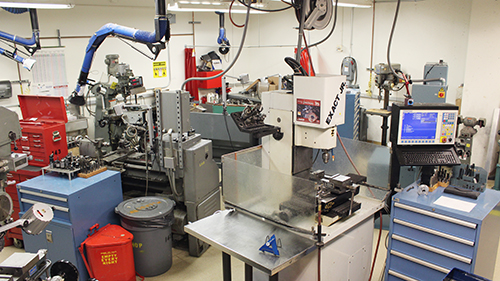 We are able to create and alter components to your specific needs.
Machine Shop staff members can help you with design, feasibility and production of any part. We are happy to advise and assist you on your current project(s).
We encourage students, faculty members and staff members to contact the shop or stop by to learn more about how we can be of service to you!
Please note: Students, faculty and staff members will be granted permission to utilize the machine shop upon completion of either the Undergraduate Training or Researcher Training course. Follow the Training Courses link on the left side of this page to learn more and to sign up!
If you have questions or need help, please email
 Standard Hours of Operation .
 8 a.m. to 5 p.m. Monday through Friday. Please reference the calendar for a more detailed schedule.